We are now accepting bookings for Auckland workshops in 2016 for your school, early childhood centre or district office / clinic. Please contact us to discuss.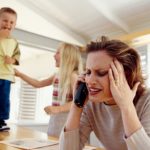 Workshops for 2016 will begin in February and are available on week days or Monday & Tuesday nights.  For all booking inquiries please contact us via email or by phone.
Workshops offered include:
See our workshop link for further details.
Please note the workshops listed below are our PUBLIC workshops where any member of the public can enroll.  The vast majority of our workshops are privately contracted workshops where we run workshops for individual organisations such as schools, early childhood centres, teachers colleges, churches etc.  As these are not offered to the public and therefore are not listed here.  If you'd like to book a workshop for your organisation please contact us.
| Workshop | Date | Venue | Cost | Book Online |
| --- | --- | --- | --- | --- |
| Helping Children Grow Up | 8 consecutive Tuesday evenings, beginning February 2, 2016 | Royal Oak, Auckland | $80 per person | |
| Making Sense of Counterwill | 1 full day 9 am to 4pm | Silverdale, Milford, Royal Oak or your own venue | $1000 flat rate + venue hire if applicable. This rate for up to 10 persons. | |
| Making Sense of Attention Problems | 1 full day, 9 am to 4pm | Silverdale, Milford, Royal Oak or your own venue | $1000 flat rate + venue hire if applicable. This rate for up to 10 persons. | |