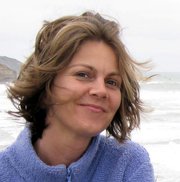 Kaye is a Mum, and Parents Partner consultant. She works with parents who have behavioural and developmental parenting challenges. Her interest is families with a particular focus on the needs of teenage children. She has a soft spot for parent deprived children and as a result began her own charity to care for orphaned children in Russia. She heads Lighthouse Orphan Foundation which works in 3 state orphanages in Tatarstan, Russia, helping these children become their very best.
Kaye has an educational approach to growing happy families. As a High School teacher Kaye was a gifted and competent teacher who was well loved by her school and students. She loves teaching, presenting workshops and training.
So often parents seek help through books that offer a great theory or method for solving their problem, only to find it doesn't work for them. Kaye recognises that all the theories have worked for someone – or they wouldn't have been written. The secret is NOT in finding the right idea, theory or method, but in winning the right to influence your child. Once you've won that parental right then the theory that best fits your unique family mix will work wonderfully!
In a world full of thousands of books and research on families and parenting, Kaye has a gift for cutting through the theory and finding just the right pathway for individual needs. She believes giving parents the confidence and energy to be the parents they already want to be is better than long term counselling that makes a person dependent on their counsellor.
Education
Master of Social Work specialising in attachment and neuroscience in the classroom
Bachelor of Ministry major in Pastoral Care
Post Graduate Diploma in Guidance Counselling
Post Graduate Diploma in Secondary Teaching
Professional Training
Neufeld Institute: Intensive Level 1: Making Sense of Kids

Neufeld Institute: Intensive Level 2: Common Childhood Problems

Neufeld Institute: Intensive Level 3: Becoming Attached

Lab 1 Counselling skills course

Certified to use Taylor Johnson Temperament Analysis (TJTA), and Jackson Vocational Interest Survey (JVIS)
Kaye is married to Ian and they have four sons, Cameron, Lachlan, Logan and Alexander.