Description
Separation and attachment: Consequences for children
Separation comes in many forms. A parent who must go to hospital; parents who must work and so the child goes to daycare; a parent whose work takes them away for days at a time; when a child must go to school, when parents separate and so on. If a child is separated from an adult to whom they are attached it causes trauma. Detachment is the most common form of trauma in children, and it is also the most common cause of a myriad of childhood problems: anxiety, agitation, fears, phobias, clinginess, alarm response, bedtime hassles, going to school hassles etc.
Separation is wrongly seen as good for children!
Modern society wants us to grow our children up faster and independence in the form of childcare is often falsely regarded as a good step towards helping a child mature. Therefore we encourage detachment from parents earlier and earlier – "Let them go to Kindy so they get used to being away from Mum and Dad, then they'll settle into school better". "Don't talk about Dad, they'll soon forget him or adjust to his absence."
This is a common belief among parents today, but it is based on a false theory. Unless a child is at a developmental stage and an attachment level where they are prepared for separation (usually between 4 -6 years of age) separation will cause damage to the child's sense of security and their level of attachment to their parent. While the visible damage seems to be limited to a few tears for 3 or more days, the hidden damage, which is buried alive for a time, will likely go on to provide further parenting problems in the future.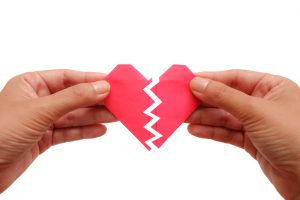 Children need more closeness and attachment, not more separation!
Children actually never need to be away from Mum or Dad in order to teach them independence or maturity. Detachment does not teach this. Detachment at the wrong time only teaches a child that they can't rely on their significant adult, separation at the wrong time teaches a child to build walls of defense in their hearts, separation at the wrong time teaches a child to attach to someone else.
Our intervention booklet provides you with ways to restore the connection and bridge separation when it can't be avoided.
So, what do parents do then, when separation is inevitable, when it can't be helped or avoided? How can a parent minimize the damage that this separation will cause? And what about Step parenting? How can step parents be part of the solution and not the problem? This intervention provides parents with new eyes to see their child through the process of being apart. It will give you ideas and steps to reduce the damage done by time apart and restore a right relationship where your child is at peace.
Make sure your child is not damaged by the separation they face by following these simple yet effective steps.
Price is in US Dollars.  You will be able to download this PDF file intervention as soon as you have completed purchase.
Our guarantee: If this intervention does not meet your expectations and value for money we offer you a free, 30 minute telephone or skype consultation, and your money back.
Separation often creates anxiety in children.  If your child is anxious you may want to consider this article too.
Check out our sister company, Kakapo Creek – a botique early childhood centre on Auckland's North Shore, New Zealand.