Circle of Security Parenting
This 8 week parenting program based on the work of Dr's Cooper, Hoffman and Powell is now available in New Zealand through Parents Partner. Circle of Security is an attachment rich, research based intervention for at risk families and families who attend full time childcare. To arrange for this workshop to be run in your education or community setting, contact us today.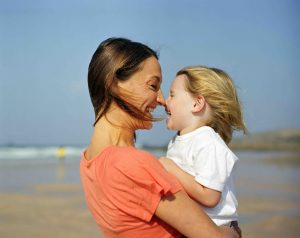 Circle of Security Parenting is based on the research of Bowlby, Ainsworth and Maine, and developed clinically by Cooper, Hoffman and Powell, all leading experts in clinical and research based parenting programs and interventions.
Using DVD's of real situations and life events, this series will inspire, energise and encourage you in your parenting role. It will give you simple, practical ways to understand and solve the problems you face with your children.
About the course:
At times all parents feel lost or without a clue about what our child might need from us. Imagine what it might feel like if you were able to make sense of what your child was really asking from you. The Circle of Security® Parenting™ program is based on decades of research about how secure parent-child relationships can be supported and strengthened.
Using the COS-P model developed by the Circle of Security originators, our trained Facilitators work with parents and care-givers to help them to:
• Understand their child's emotional world by learning to read emotional needs.
• Support their child's ability to successfully manage emotions.
• Enhance the development of their child's self esteem.
• Honor the innate wisdom and desire for their child to be secure.
Course Presenter: Kaye McKean, Registered Circle of Security Parent Educator.
To find out more go to the Circle of Security website