Why are Hollywood films and iTunes so popular? Because media understands the power of non-verbal communication. Think of your favourite song: do you know all the words? Probably not, yet you love it.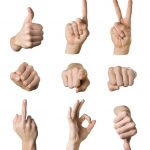 That's because our brains love non-verbal communication. This workshop is designed to help teachers understand and intentionally use their body language to create strong relationships with each other, parents and the children they care for. When you are with others they are constantly responding consciously or unconsciously to what your body is 'saying' to them.
Who should attend?
This will be an insightful learning opportunity for all your teachers. It will positively influence teachers in how to enhance their partnership with parents, children and each other.
What you'll learn:
At this advanced communication skills workshop teachers will:
Discover why non-verbal communication is the most important factor that determines what kids of relationships we make with others
Learn the main elements of non-verbal communication
Understand how they work – both positively and negatively
How to use non-verbals to calm situations – like an angry upset child (or parent!)
How to build and strengthen relationships
Workshop information:
One evening, in your own educational centre or at our venue on Auckland's North Shore, or as negotiated
2 hours long
Presenter: Ian McKean
Click 'book now' for an obligation free discussion about how this workshop may work for you and your teachers.