Teachers are experiencing an explosion in the number of angry, hostile and aggressive children they encounter on a day to day basis. Time out, quiet chairs and reward charts just don't work. In fact, they seem to make things worse.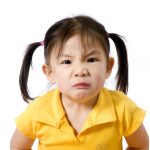 There are very real reasons why a child behaves in this way. Anger doesn't just appear from nowhere, and a behavioural approach to change their aggression will almost never work. This workshop will give you a new and unique understanding about what is causing a child to behave this way and will provide interventions and solutions to help this child become calm, emotionally responsive and self controlled. Based on the latest neuro-scientific findings and incorporating a thorough understanding of a child's attachment needs, this workshop will give you fresh insights, ideas and techniques and will empower you in your teaching.
This is a two hour workshop. It can be offered in our own venue (maximum 12 people) or in your educational setting. We have real, long term, attachment rich ideas to help solve the aggression in your classrooms.
Click 'book now' for an obligation free discussion about how this workshop may work for you and your teachers.

If you can't attend a workshop we have several online options that will help you as you work with the angry child:
You may find the following useful:
Aggressive Defiant child information guide
Strong Willed Child movie and information guide
Angry Child intervention guide
Alpha Child intervention Guide, dealing with oppositional defiant disorder and other 'defiant' child attitudes
I'm the Boss: understanding why your child wants to be in control
Discipline that works: a short video